Arabic Rice Pilaf with Vermicelli Noodles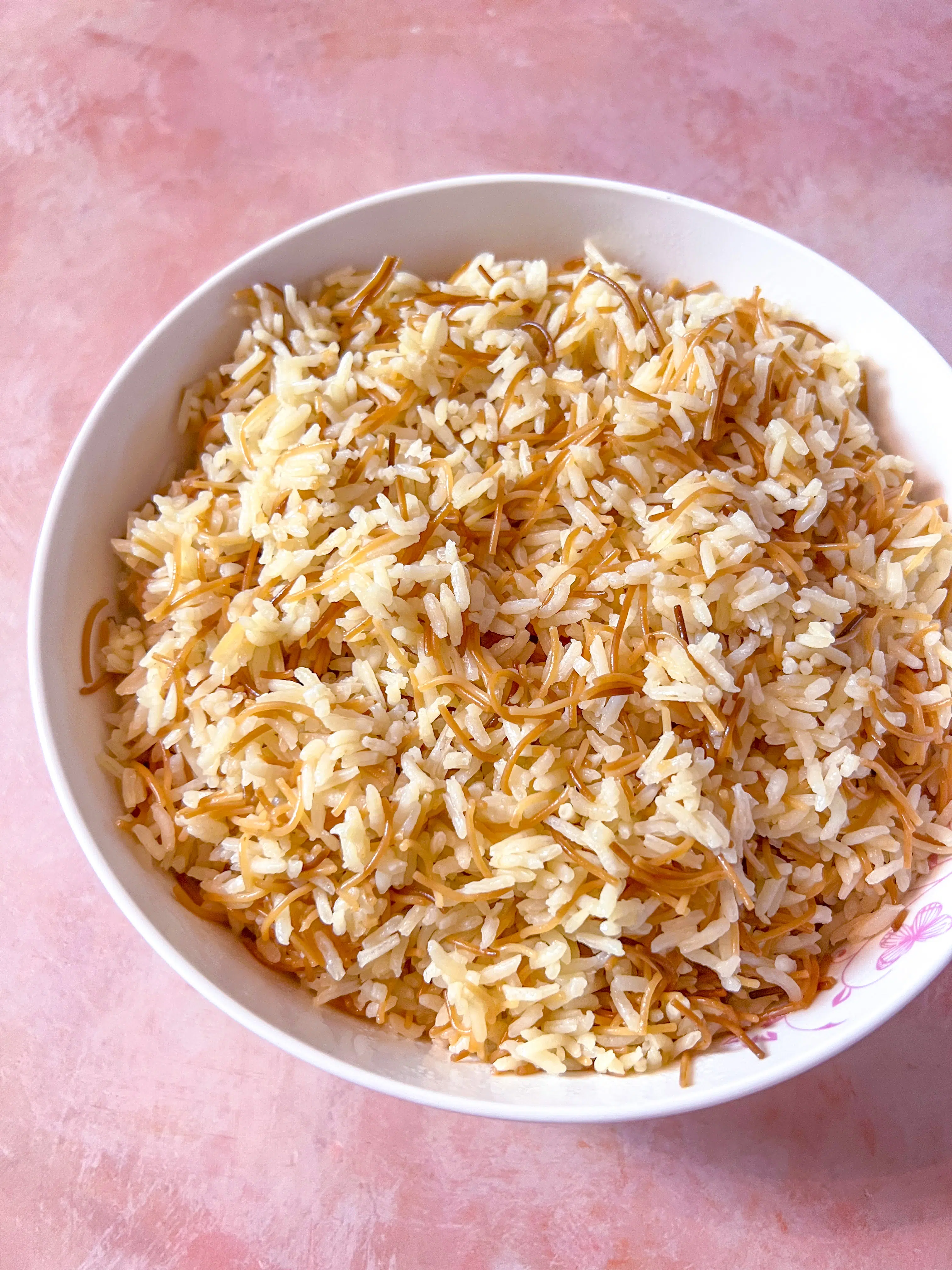 This Arabic rice pilaf with vermicelli noodles is one of the main rice dishes that we eat with so many dishes. Stews, meats of all kind, even just plain with salad.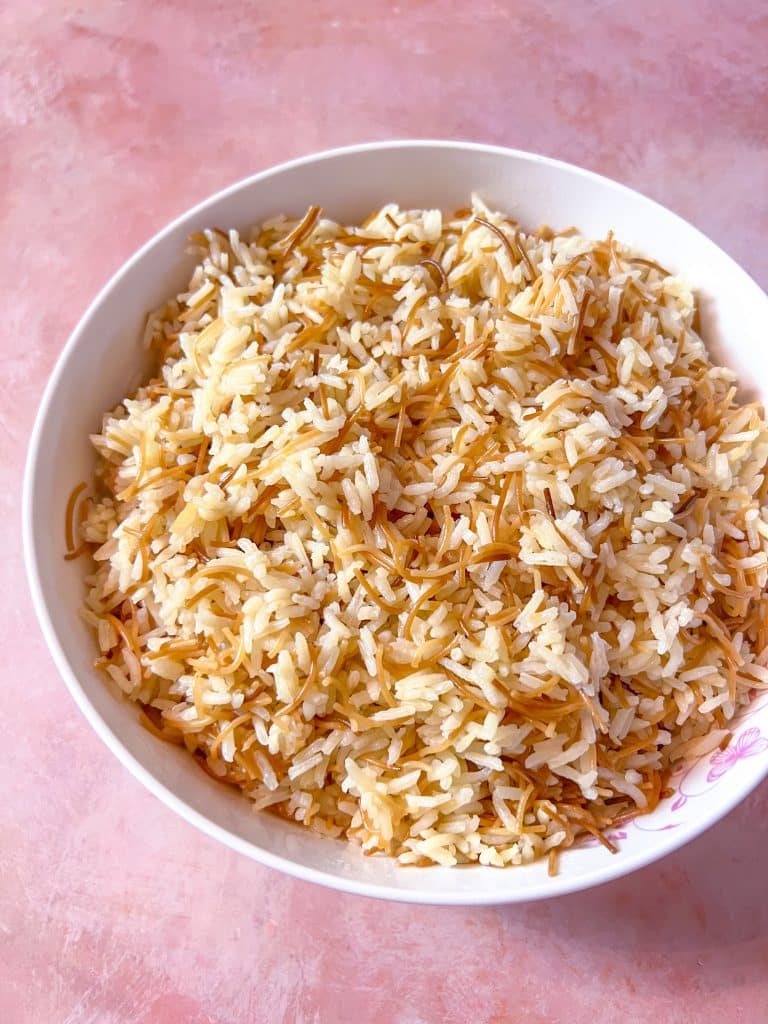 What to eat with this Arabic rice pilaf
Because this rice is so simple, it goes with so many dishes from simple to very flavorful.
Eat this with Chicken kebabs, Greek chicken, Mediterranean shrimp with tomatoes and feta, Mediterranean style zucchini.
This is also delicious with vegetarian stews like Basella (briased pea stew) or Loobia bil zeit.
Other common rice dishes
Another common rice dish we eat with many dishes is Hashweh, spiced rice with meat. We also use this type of rice to stuff meats and vegetables like Mahshi, stuffed squash and grape leaves.
We also make Mujaddara, a lentil and rice dish eaten as a vegetarian meal with sauteed onions and a Middle Eastern simple salad.
If you make this Arabic rice pilaf, leave a comment and rate the recipe down below to let me know your thoughts! And of course if you make this recipe, please share a picture with me or tag me in your stories over on Instagram @thebitewithjackie. One of my favorite things is seeing all your remakes!
Arabic Rice Pilaf with Vermicelli Noodles
A quick and easy rice that you can eat with almost anything.
Ingredients
1 ½

tablespoons

samneh

ghee or butter

½

cup

shariyeh

vermicelli noodles

1 ½

cups

long grain rice

rinsed well

2 ½

cups

water

Salt to taste
Instructions
In a medium put on medium high heat, add the samneh (or butter or ghee) and let fully melt.

Add in the shariyeh and toast until golden brown. Add in the rice and stir to combine with the shariyeh for about 30 seconds to 1 minute, then add in the water and salt.

Turn the heat to high. Once bubbles form on the sides and a light boil begins, turn the heat down to low, cover and let cook for about 20 minutes or until the rice is fully cooked and can be fluffed with a fork. Serve as a side dish to your meal and enjoy!