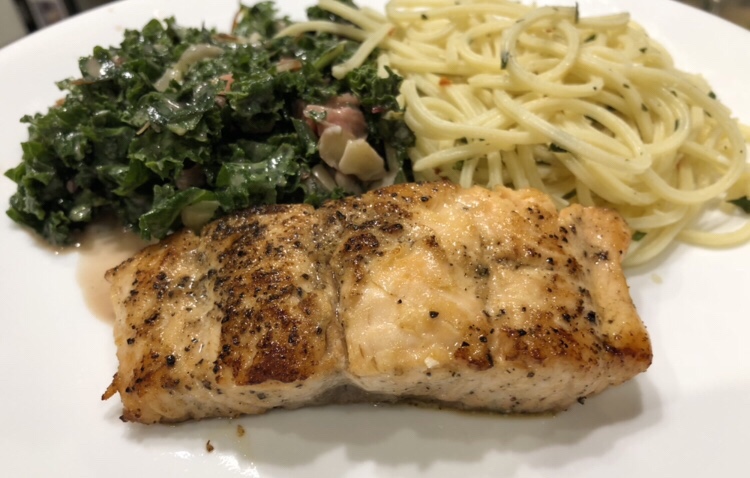 Last Updated on January 1, 2023 by Jacqueline Rafidi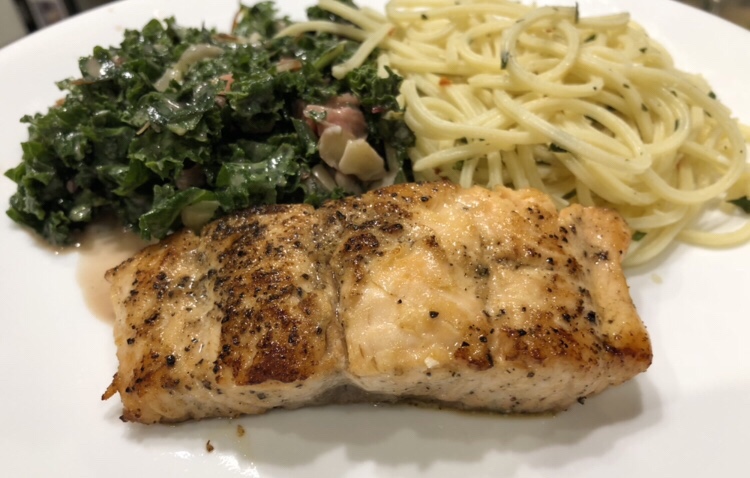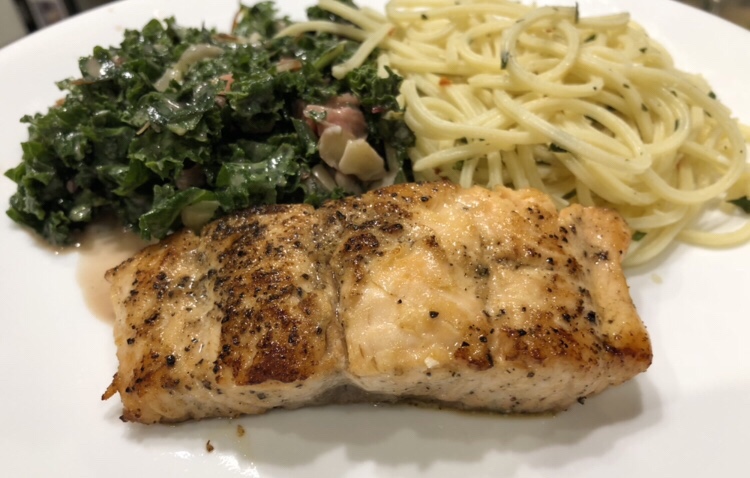 Seared Citrus Salmon
It's a great main dish that you can do a simple pasta or salad with to make it an easy weekday meal.
Ingredients
-About 1.5 lbs salmon filets

skin removed and sliced to desired portions

– Juice from ½ cara cara orange

– 2-3 tablespoons olive oil

-1 tablespoon ginger powder

-salt and pepper to taste
Instructions
-Preheat oven to 375 F

-To the salmon filets, add the orange juice, salt, pepper and ginger powder.

-Using an ovenproof saucepan big enough to fit both salmon filets, add olive oil and heat to medium. Add the seasoned salmon filets and let cook until the bottom is nicely browned and crispy, and the salmon looks cooked halfway through.

-Take a spatula, carefully flip the salmon to the other side and place pan in the preheated oven. Let cook to desired liking. Use an oven mitt to remove the pan from the oven, let sit for 1-2 minutes and enjoy!