Meal Plan 15: August 21-27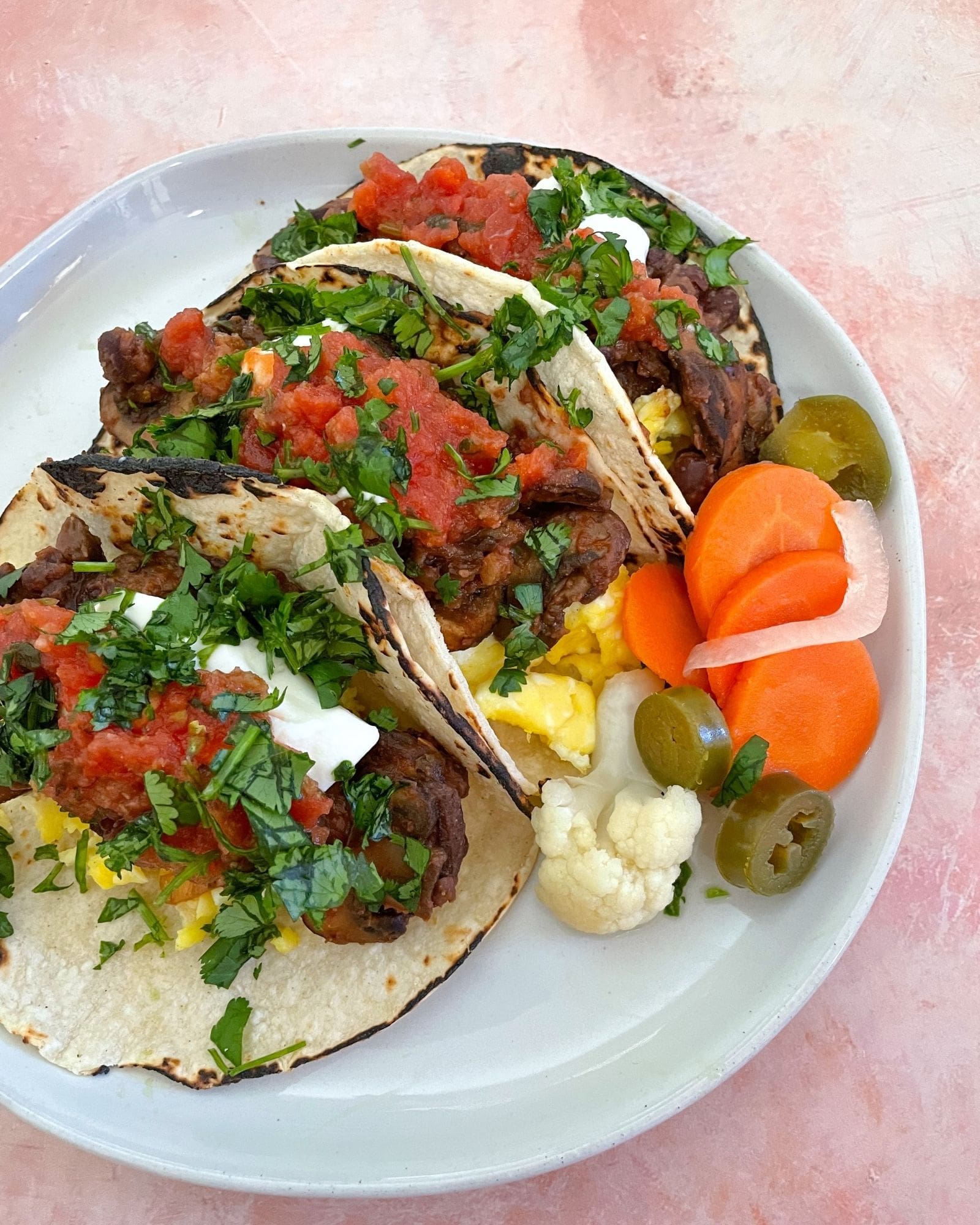 Last Updated on August 21, 2022 by Jacqueline Rafidi
Monday: Start the week off right with my Mediterranean chicken salad. This salad has it all, and if you've never had quinoa on salad, this is your calling!
Tuesday: Make this taco Tuesday extra special with Carne Asada Tacos! I love these with a little pico de gallo, some finely chopped onions and cilantro, slices of avocado and a squeeze of lime. Plus any salsas you like!
Wednesday: Miso tahini stir fry! As I type this, I just reminded myself of this amazing recipe. Highly recommend you eat this with sambal chili sauce and TONS of pickled ginger.
Thursday: Chicken shawarma. There's never a wrong time for this, and this recipe is magical.
Friday: Shirmp, mascarpone and arugula pappardelle pasta. Of course it doesn't have to be pappardelle, use any pasta you like! It's not only beautiful, but delicious! The arugula ends up wilting a bit similar to spinach when adding it to hot dishes!
Saturday: Make some wontons for wonton soup this weekend! Get the family involved and make a ton to store in the freezer for later! This will really help you make quick meals throughout the week later on which we all know is helpful during the school year and busy season we're about to enter! Plus, who doesn't like wonton soup?
Breakfast: Black bean and mushroom tacos are just insanely good! I love enjoying these with Tapatio hot sauce, salsas, avocado, Greek yogurt (my preference instead of crema or sour cream), and pickled carrots and jalapenos! Chefs kiss!
Dessert: Make yourself this berry cheesecake icebox cake while you're still able to snag some delicious berries. I know we're slowly transitioning to fall, but we could all use a no bake dessert in this heat!
Last Updated on August 18, 2022 by Jacqueline Rafidi Carne asada tacos are a favorite among true taco lovers. Being from San Diego, I have a fierce love for some…