Last Updated on July 23, 2023 by Jacqueline Rafidi
Monday: Peanut noodle salad. My Thai basil is flourishing and I can't wait to use it in this dish!
Tuesday: Suniyet Jaaj, an Arab salad with lettuce and Arab rice pilaf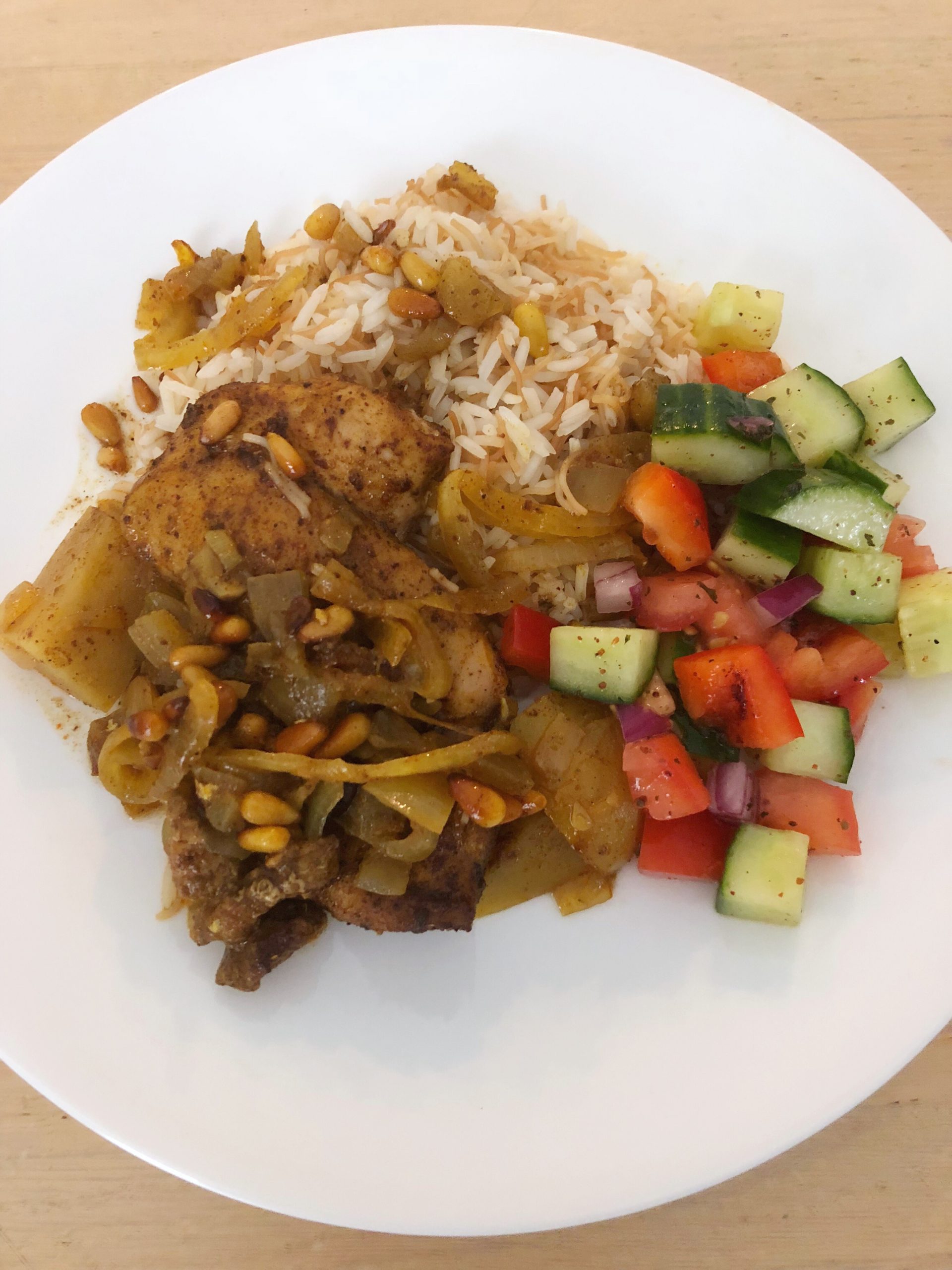 Wednesday: Veggie bibimbap with any and all the fresh veggies you have on hand!
Thursday: Mediterranean stuffed zucchini boats
Friday: Freekeh salad with shrimp, corn and Middle Eastern chimichurri
Saturday: Carne asada tacos with all the fixings!
Breakfast: Vanilla bean French toast. I'll be making this on the Blackstone griddle!
Dessert: Gooey chocolate orange cookies. Because it's always the right time for chocolate!