Meal Plan 43: October 23-28
Last Updated on October 22, 2023 by Jacqueline Rafidi
Monday: Suniyet Djaj – Arab style roasted chicken with Arab rice pilaf and an Arab salad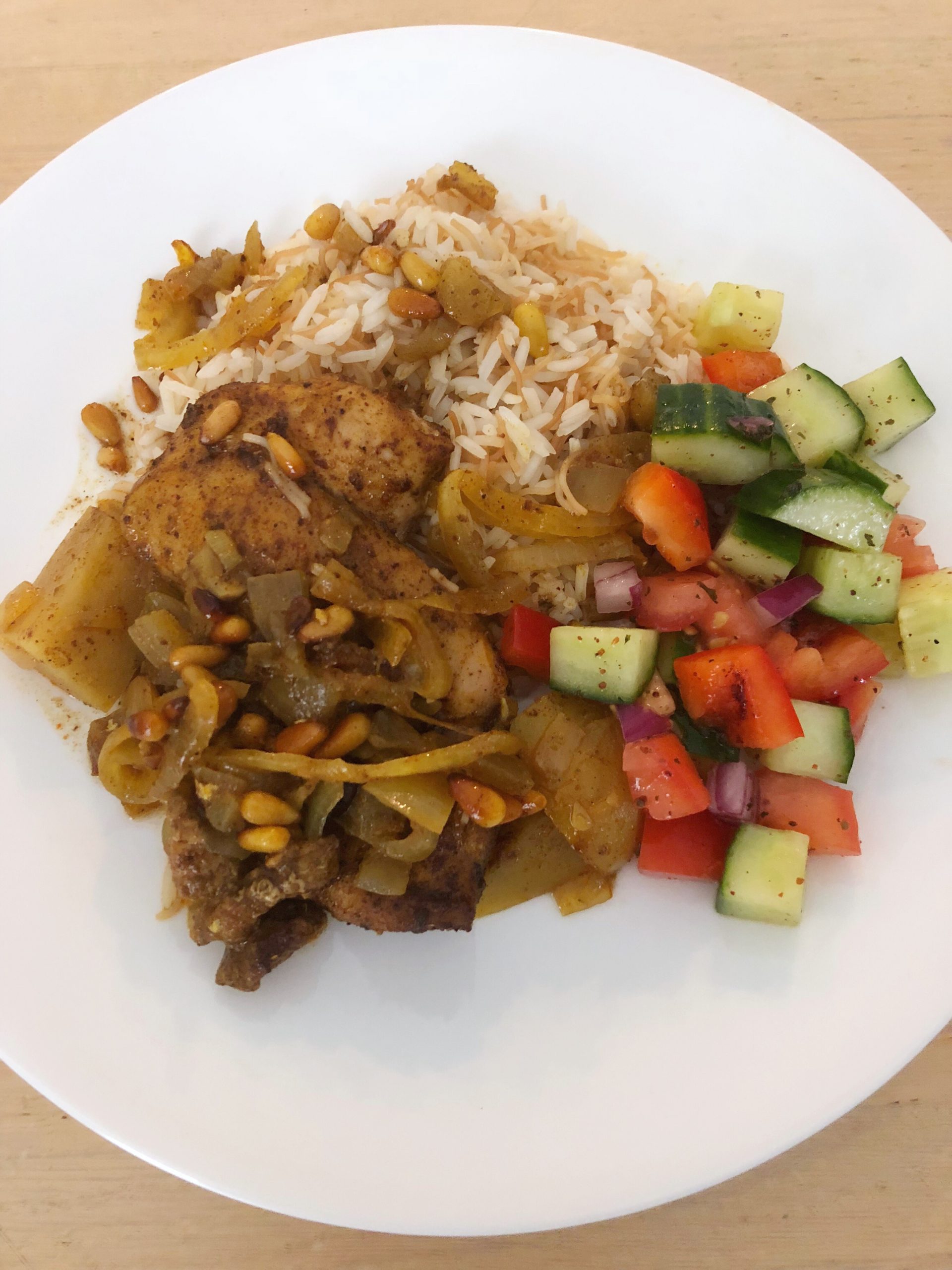 Tuesday: Msakhan rolls! If you have leftover chicken, that would be great in here! You can also use a rotisserie chicken.
Wednesday: Mujaddara with simple salad
Thursday: Arab style crunchwrap supreme!
Friday: Loubia bil zeit! Of course with Arab rice pilaf
Saturday: Vegetarian stuffed grape leaves
Breakfast: Fuul mudammas – currently eating this as I write this out!
Dessert: Hilbeh