Meal Plan 7 – Week of June 26 – July 2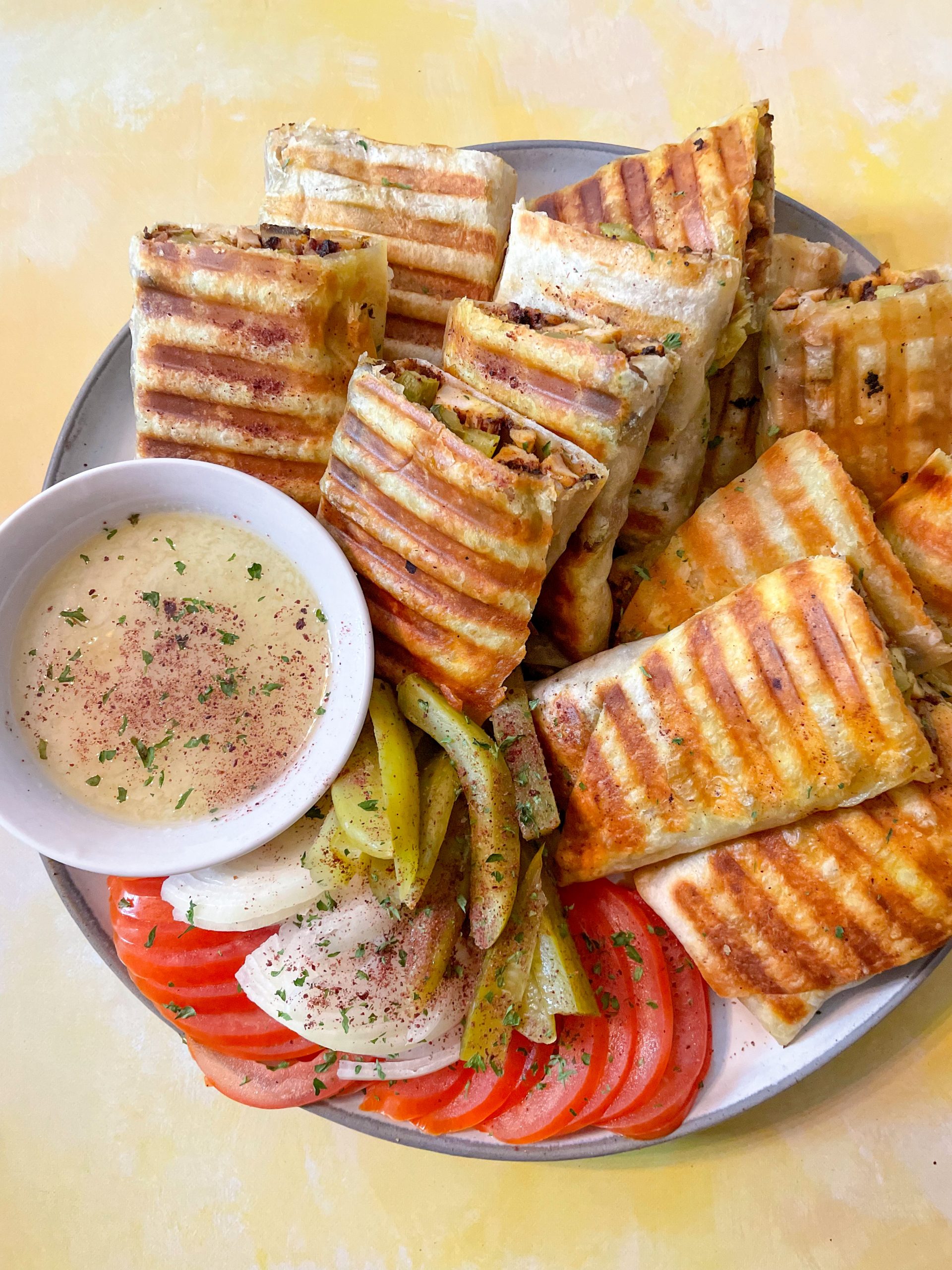 Last Updated on July 2, 2022 by Team HH
Monday: Chipotle lime chicken with cilantro honey yogurt sauce is the right move to start off the week! Enjoy this with my new recipe for Black bean, corn and jicama salsa! Enjoy with rice or tortillas.
Tuesday: Veggie lettuce cups! These are so refreshing and have a nice crisp to them from the water chestnuts! Enjoy this with some rice and maybe even spicy Korean tofu soup – Sundubu jjigae, because I could have soup ALL year long! Especially this one.
Wednesday: If you haven't already made my summer rice salad, now is the time! It's SO refreshing! Add some chicken, steak or chickpeas for some extra protein.
Thursday: I just love my Mediterranean shrimp with tomatoes and feta. Enjoy this with my Greek rice pilaf and Horiatiki salad. SUCH simple and satisfying meal!
Friday: Chicken shawarma! Because there's never a wrong time for shawarma and this one is seriously the best shawarma I've had.
Saturday: Throw a BBQ with Chicken kebabs, Arab rice pilaf, a simple Middle Eastern salad, and my new recipe for Arabic potato salad! This potato salad has no mayo and is full of herbs and dressed with a quick lemony vinaigrette!
Breakfast: French toast is the word this week! Choose from my new recipe for Vanilla Bean French Toast or my cheese stuffed Knafeh French Toast for a little something new!
Dessert: Coconut trembleque is the perfect, chilled, no-bake dessert to get you through the week!
Last Updated on January 1, 2023 by Jacqueline Rafidi Ingredients: For Chipotle Lime Chicken 3 chicken breasts cut into 1 inch pieces 1 medium onion, sliced thinly into half moons…