Last Updated on June 11, 2023 by Jacqueline Rafidi
Monday: Start your week with these lemongrass chicken bowls. They make for great leftovers too – especially over a salad!
Tuesday: Taco Tuesday with these smoky shrimp tacos with creamy slaw – don't forget the pineapple! Enjoy with some pico de gallo and maybe a spicy orange mango margarita!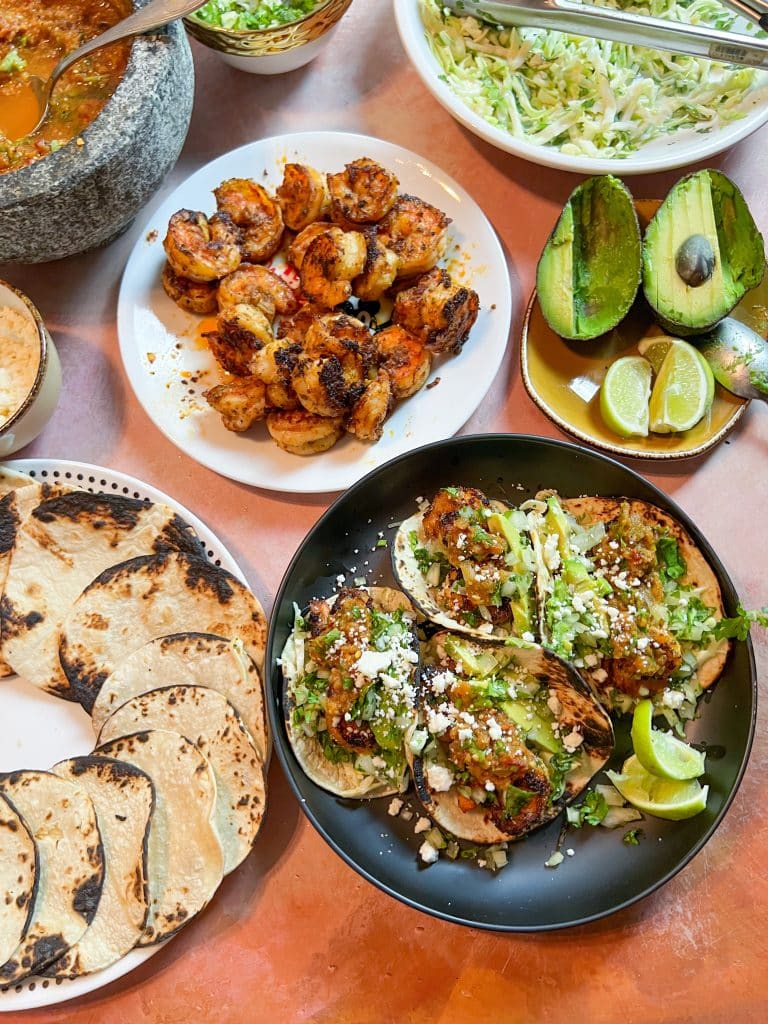 Wednesday: Loubia bil zeit with a simple salad and Arab rice pilaf
Thursday:
Friday: Fire up the grill and make these kifta burgers, with some khiyar bil laban (cucumber yogurt sauce) and an Arabic salad with lettuce!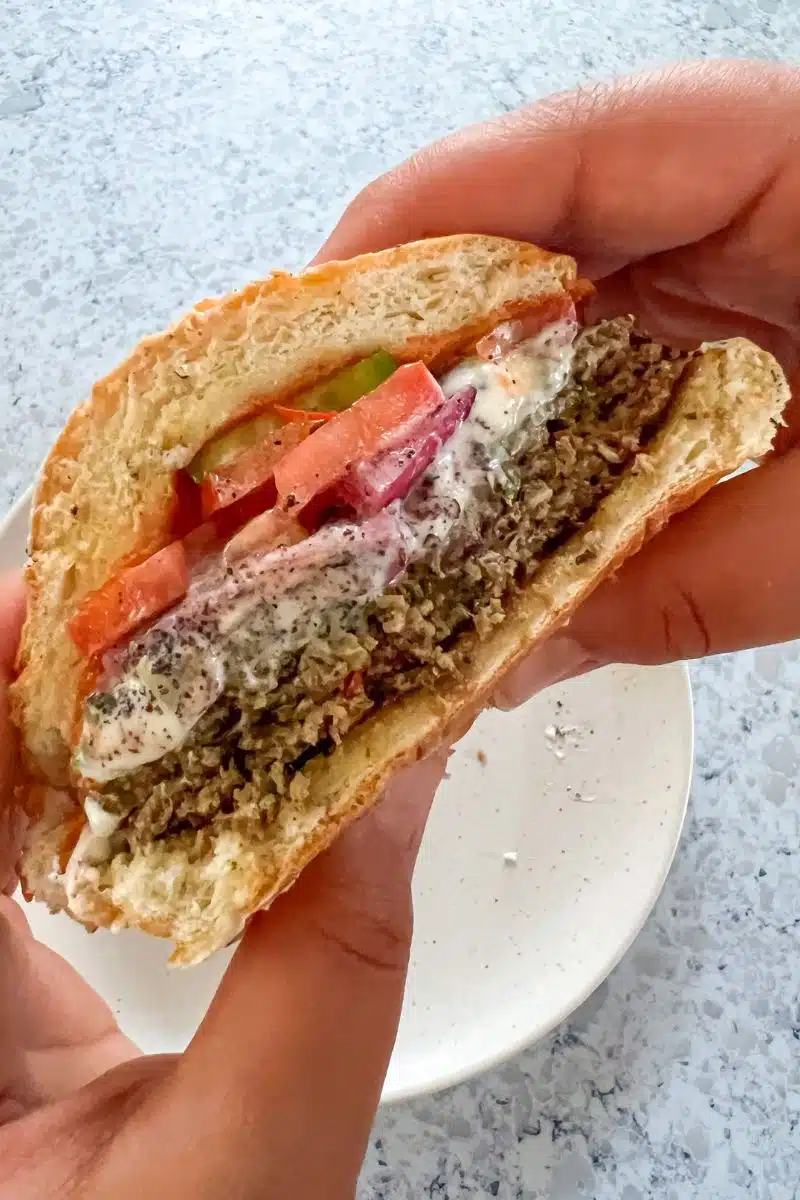 Saturday: Mediterranean shrimp with feta and olives with a horiatiki salad, greek rice pilaf and leftover khiyar bil laban or tzatziki sauce
Breakfast: Fuul mudammas! One of my favorites
Dessert: White chocolate raspberry muffins to enjoy through the week!