Meal Plan 2 – Week of May 22-28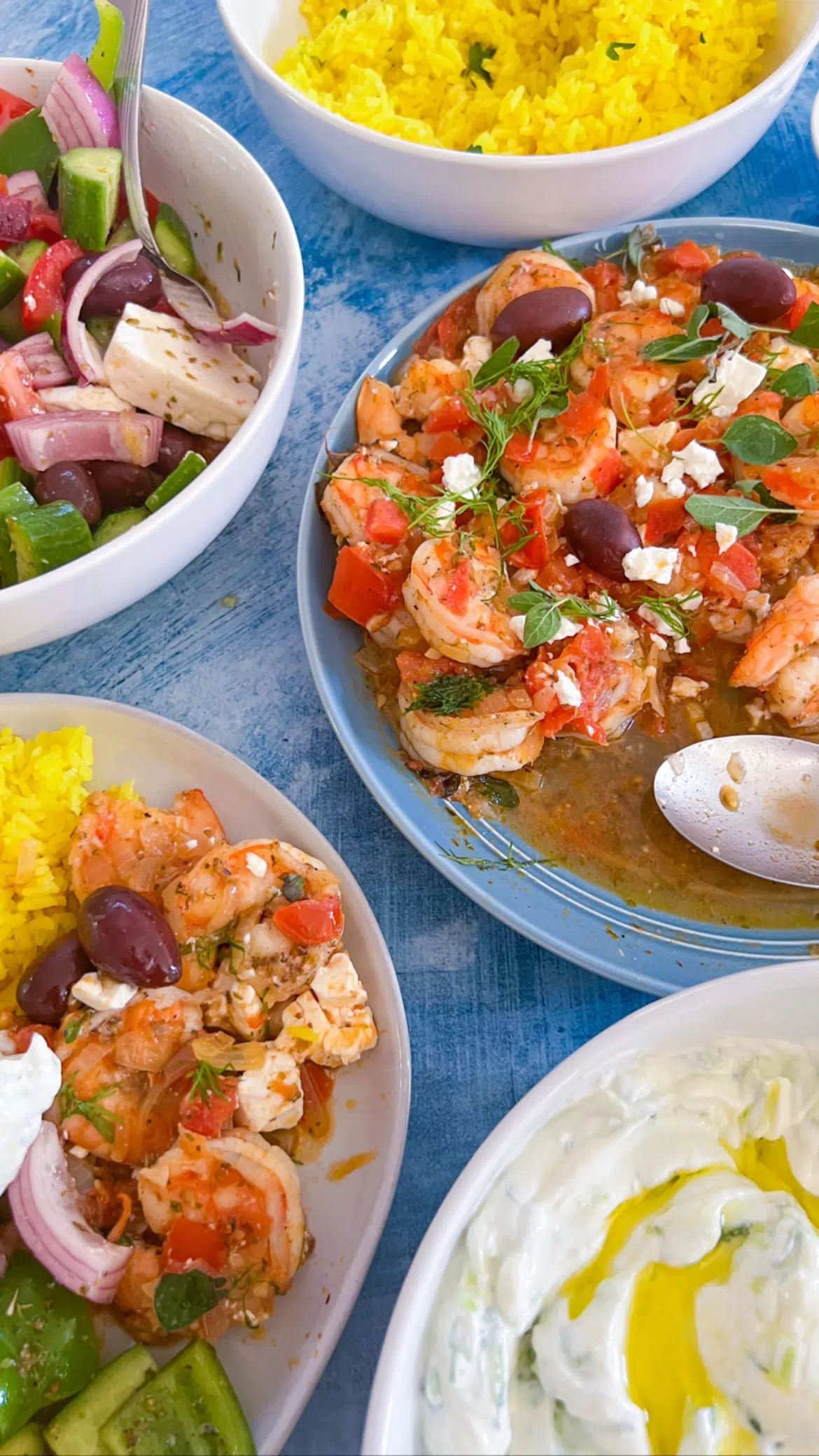 Monday: Blackened salmon with walnut date gremolata! Listen, it's the beginning of the week. Sometimes we just need a simple healthy meal to get us on the right track and feeling ready to conquer the week! Delicious with a crisp and bright fattoush salad.
Tuesday: Mushroom truffle risotto which would be GREAT to go with any leftover salmon from Monday night! If you don't have or don't want to use truffle oil, just leave it out! It'll be just as delicious.
Wednesday: Mediterranean shrimp with tomatoes and feta because it's quick and SUPER flavorful. Make this with my Greek inspired rice pilaf and a horiatiki salad and you're golden!
Thursday – Ijjeh because fritters in ANY form are always amazing, but these ones in particular have a special place in my heart. I grew up with these made using the insides of squash for when we make mahshi, but they can also be made with shredded zucchini. They're easy and filling. Also addictiveeeee.
Friday – Orange chicken stir fry. Let this be your Friday night "take out" dish, but homemade and better for you. This recipe uses ground chicken, but you can totally make it with sliced chicken breast or thighs, too! Coat them in a little baking soda, salt, soy sauce and corn starch, crisp them up, and follow the rest of the recipe for everything else!
Saturday – Homemade In N Out burgers! In honor of me currently being in California and being able to have In N Out at any given moment. Get your grill out and hook yourself up with these babies! I love these and you'll be SHOCKED at how much the sauce in the recipe actually tastes like their famous spread.
Breakfast – Black bean and mushroom breakfast tacos. If you make extra of the filling, it will last you a few days in the fridge! Just warm it up and put it over a charred tortilla. Hits the spot every time. Perfect with some pico de gallo too!
Dessert – Ultimate fudgy brownies because you need some sweetness in your life. Let it come in the form of these amazing brownies. Fudgy with a crinkly top, doesn't get much better than that.
Let me know if you make any of these recipes this week! Tag me or send me pictures on Instagram @thebitewithjackie or email me at hello@thebitewithjackie.com I'd love to hear what you think!
Blackened Salmon with Walnut Date Gremolata is truly one of my favorite ways to enjoy salmon. Its also, for the most part, a sheet pan meal! Who doesn't love that?…