Meal Plan 26: June 26-July 1
Last Updated on June 25, 2023 by Jacqueline Rafidi
Monday: Ijjeh with summer rice salad or Greek pasta salad. Usually, I use the insides of the cored squash I get after making mahshi, but you can also shred zucchini and make them the same!
Tuesday: Pulled mushroom sandwich. So refreshing and crisp. Definitely a feel-good sandwich.
Wednesday: Mediterranean stuffed zucchini boats with Arabic rice pilaf or Middle Eastern potato salad and an Arabic salad with lettuce. such a simple, wholesome meal.
Thursday: Steak teriyaki bowls. Always so satisfying! Perfectly tender steak with crunchy veggies. The saice is PERFECTION with no corn starch!
Friday: Lemongrass chicken bowls! Too good and simple to pass up.
Saturday: Kifta burgers! These are just too good to not make! Perfect with a simple salad.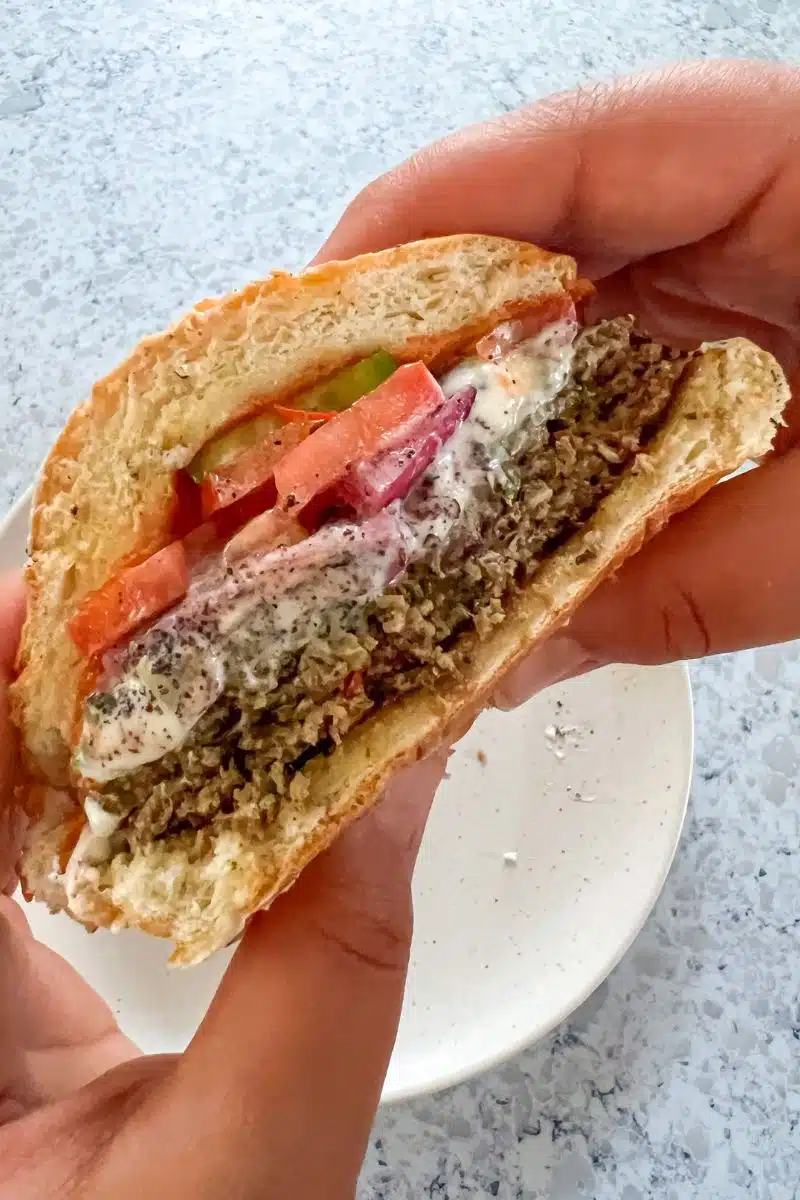 Breakfast:
Dessert: If you haven't made my strawberry rose and tahini shortcakes with labneh whipped cream – strawberries are in season, my friend! Now is the the time!