Meal Plan 22: May 29 – June 3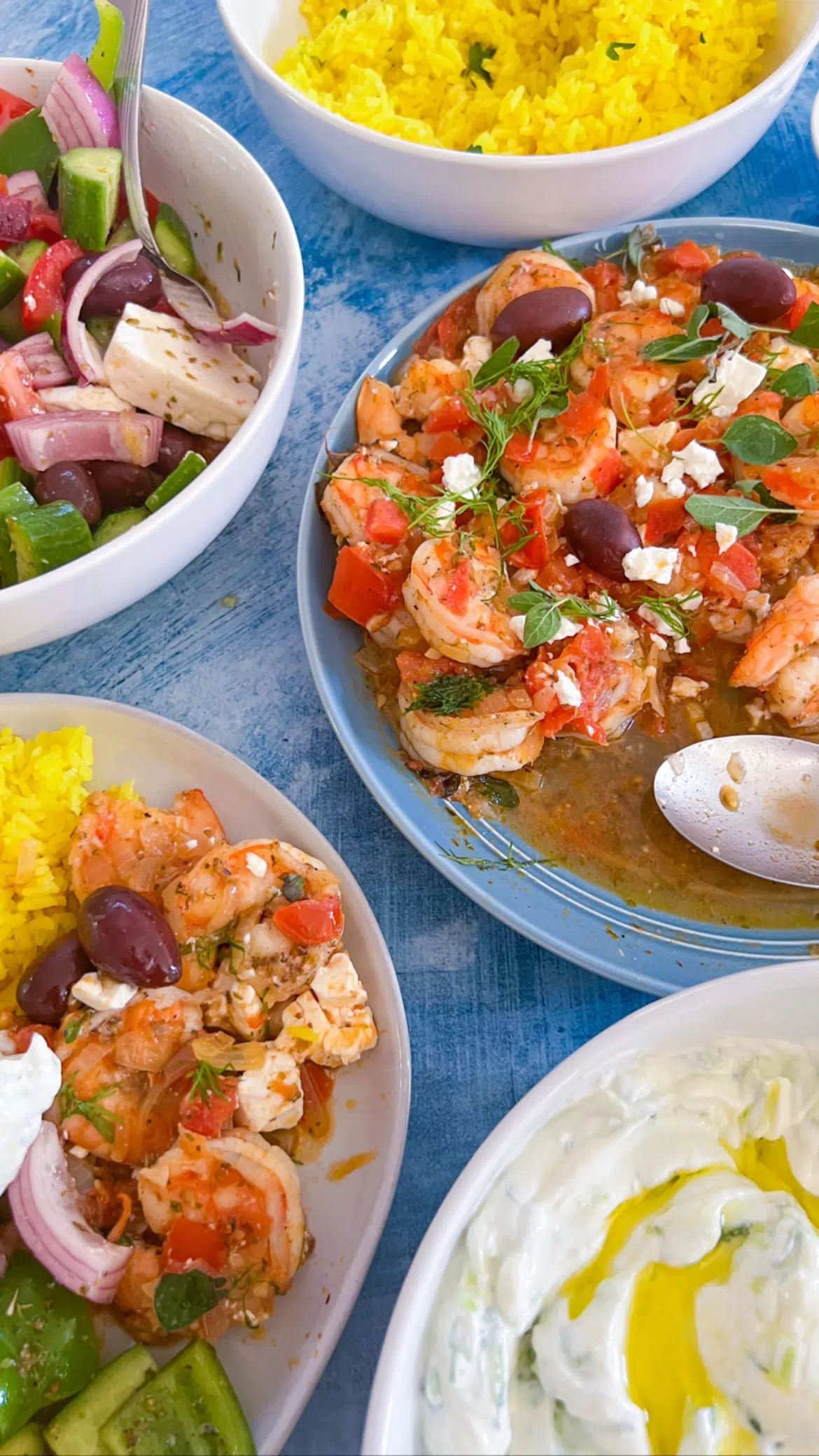 Last Updated on May 28, 2023 by Jacqueline Rafidi
Monday: Happy Memorial Day! Grill out with some burgers – Kifta burgers, fig jam and goat cheese burgers, or in n out style burgers! Make a side salad, some khiyar bil laban and a berry cheesecake icebox cake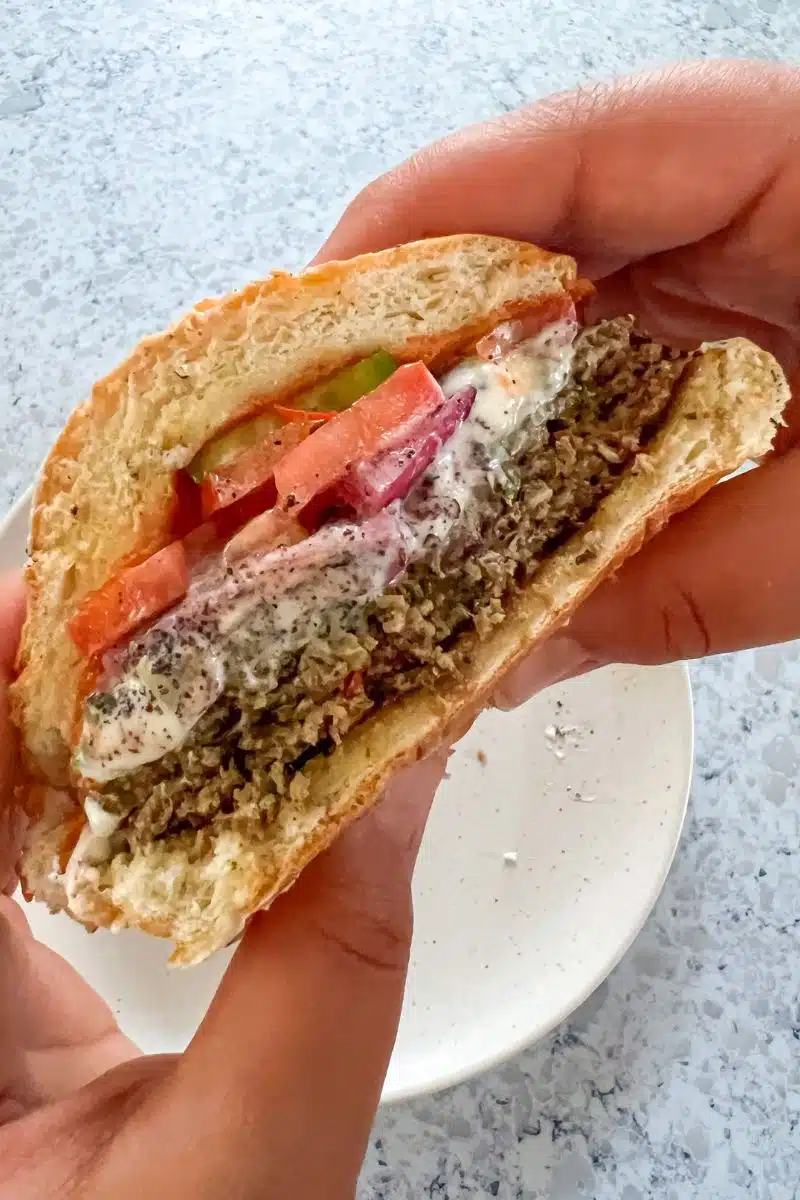 Tuesday: Pulled mushroom sandwich. SUCH a good one for a weekday. This makes a great lunch or dinner, packed with color, veggies and crunch, and keeps you feeling full! I know it's cliché to say "you don't miss the meat", but you truly don't here!
Wednesday: Mediterranean shrimp with tomatoes and feta, Greek rice pilaf and horiatiki salad with some tzatziki! This meal really does scream summer time to me!
Thursday: Peanut noodle salad. I can eat an embarrassing amount of this
Friday: Smoky shrimp tacos with creamy slaw to kick off the weekend! With a side of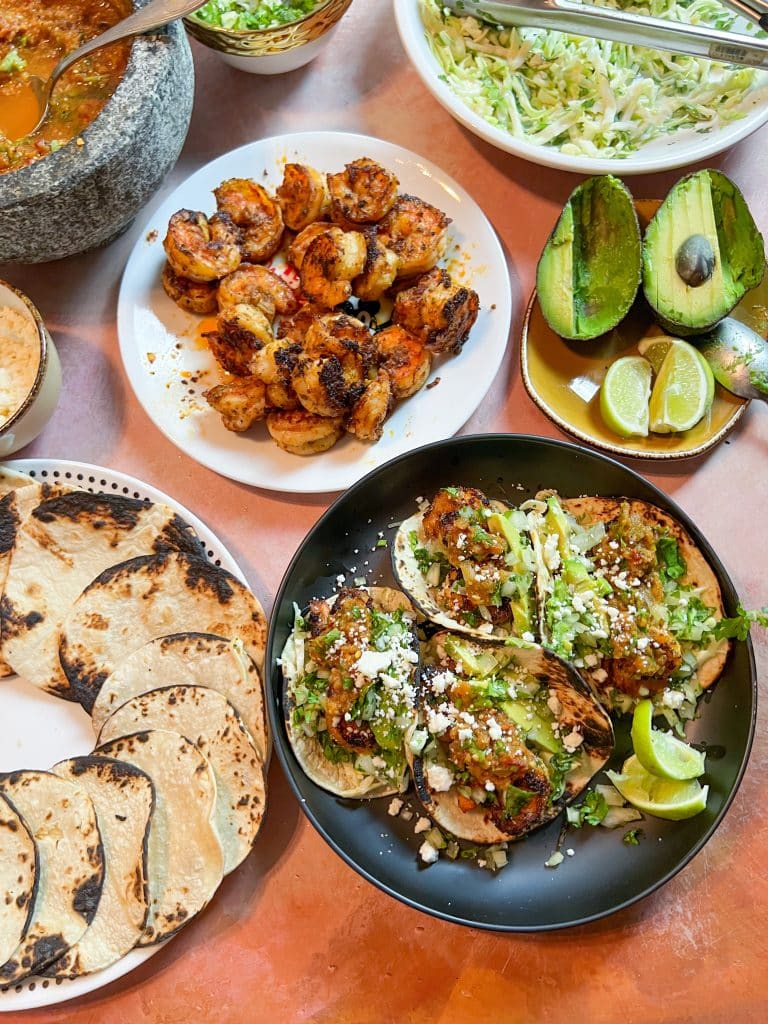 Saturday: Grill out again with some Greek chicken, summer rice salad, Middle eastern potato salad, chili garlic roasted tomatoes! So excited for all of these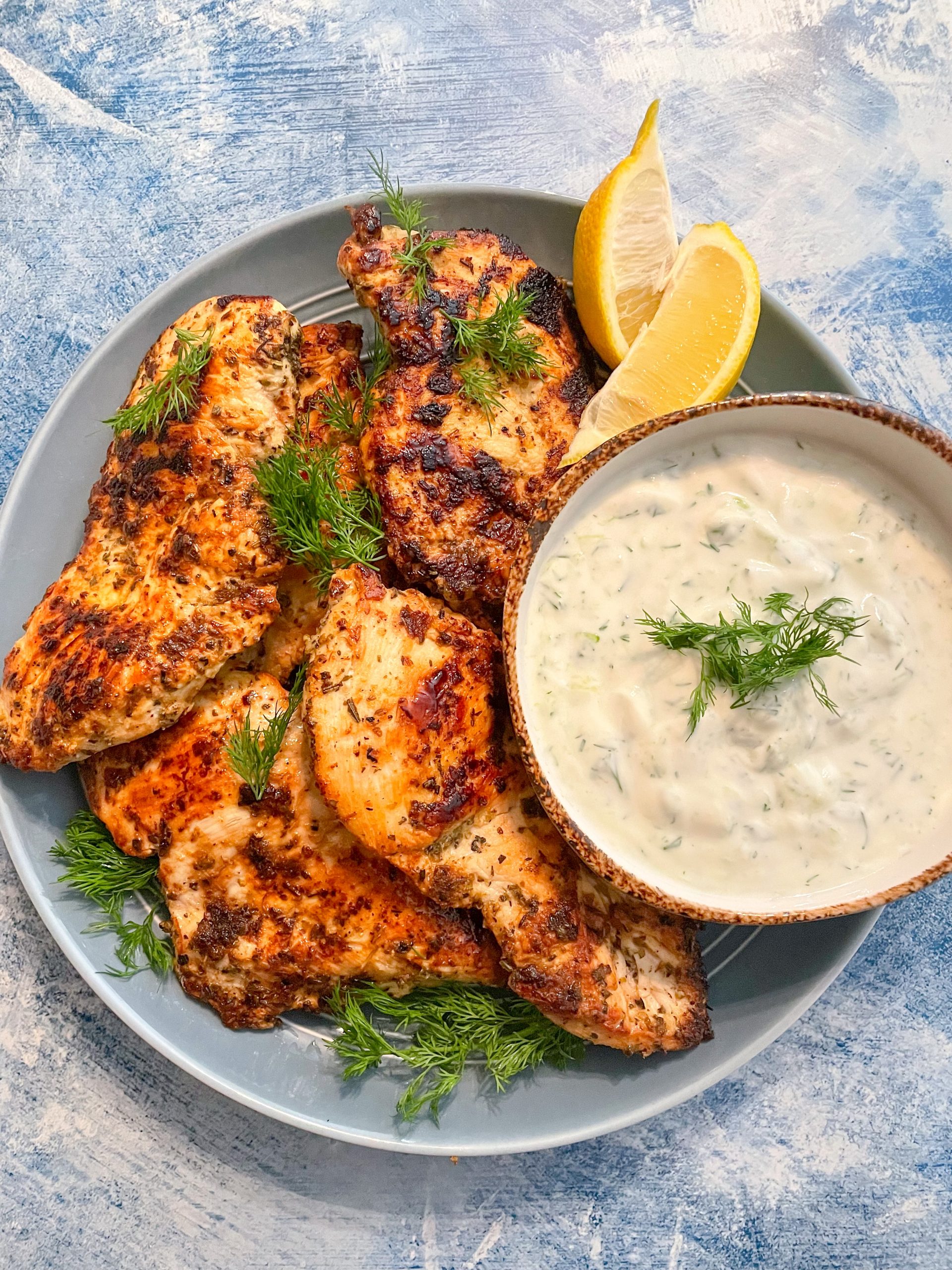 Breakfast: Spanakopita quiche to last a couple days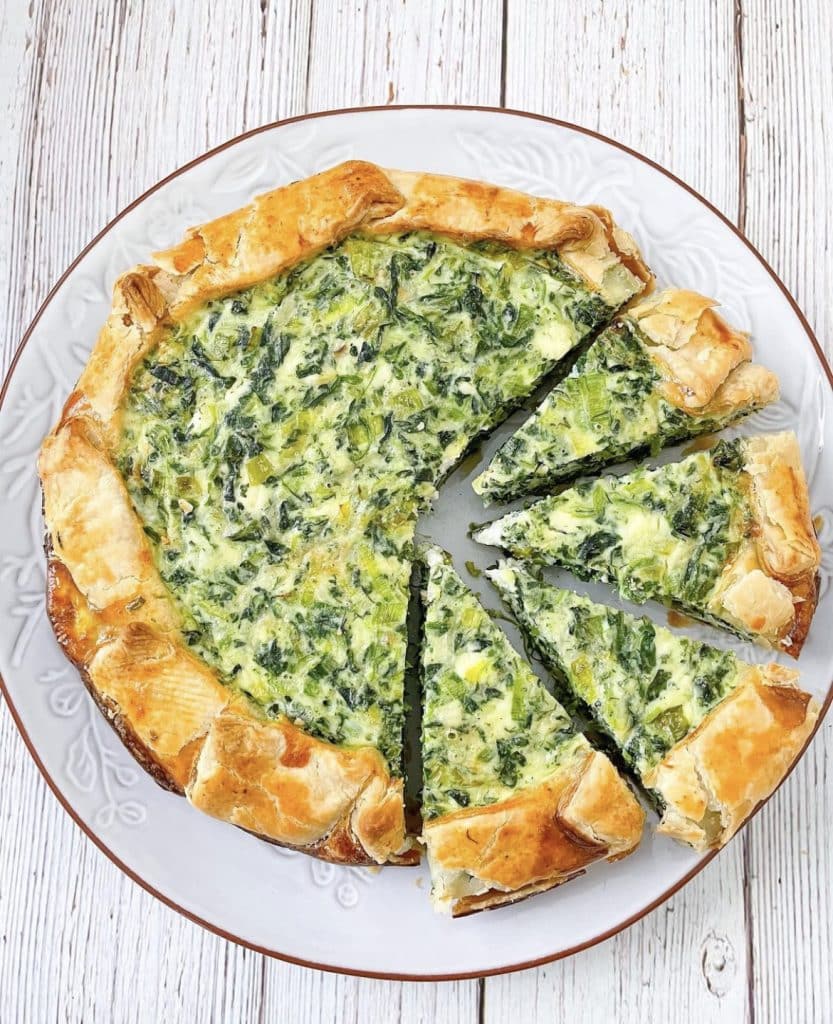 Dessert: Berry cheesecake icebox cake. The perfect no-bake dessert perfect for a crowd.
Snacks & apps: Bruschetta and burrata! On tap all summer long!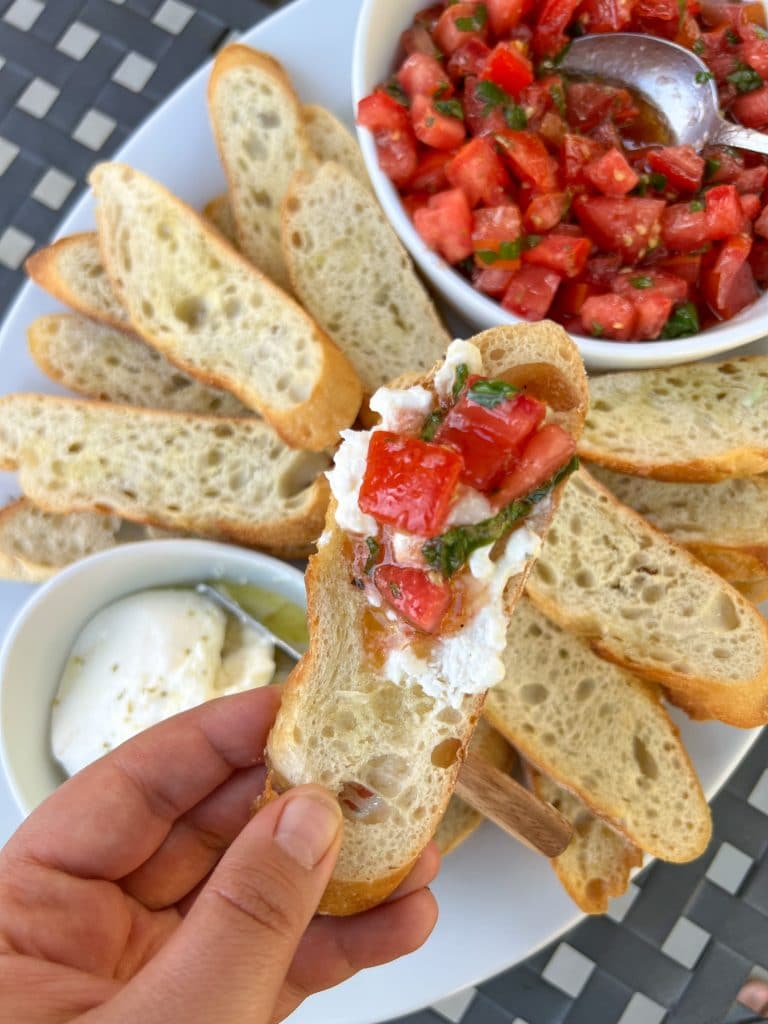 Drink: Blackberry basil margaritas!