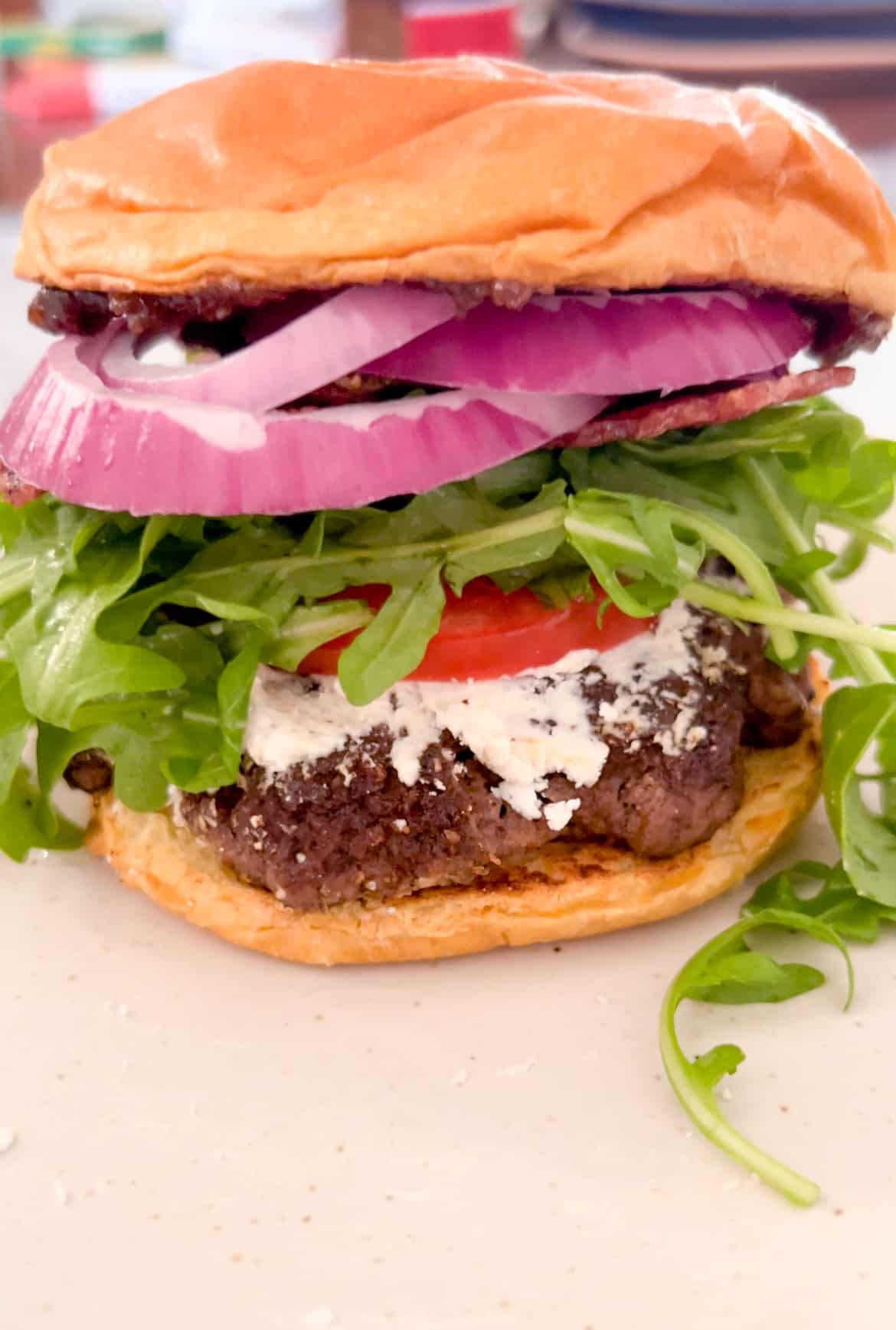 Last Updated on July 2, 2023 by Jacqueline Rafidi
Monday: Starting off light, fresh and colorful with roasted lemon garlic salmon with herby vinaigrette, the newest recipe of napa cabbage salad with avocado dressing and garlic shrimp, and a Middle Eastern potato salad.
Tuesday: July 4th! Grill out with some burgers! Fig jam and goat cheese burgers, Kifta burgers, In N Out style burgers (especially if you're on the east coast and can't get your hands on one! Plus some leftovers from Monday never hurt nobody!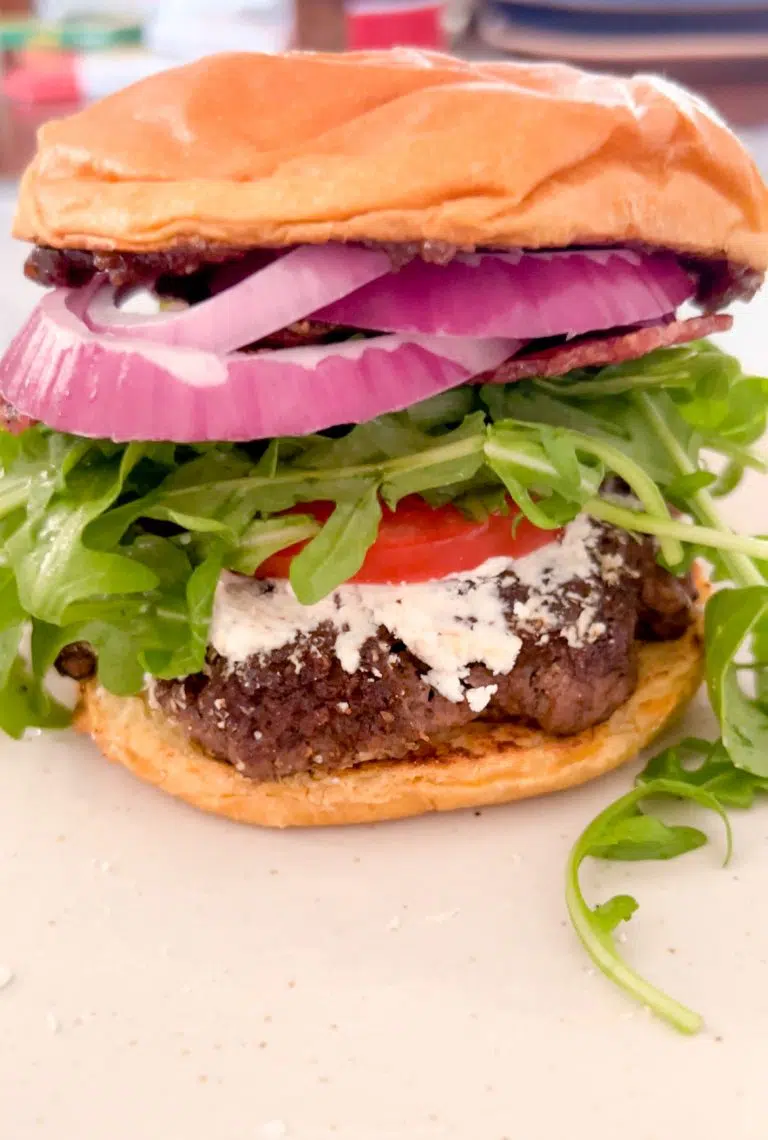 Wednesday: 30 minute white wine chicken with a side of pasta and salad
Thursday: Smoky shrimp tacos with creamy slaw. Love these with a good salsa or salad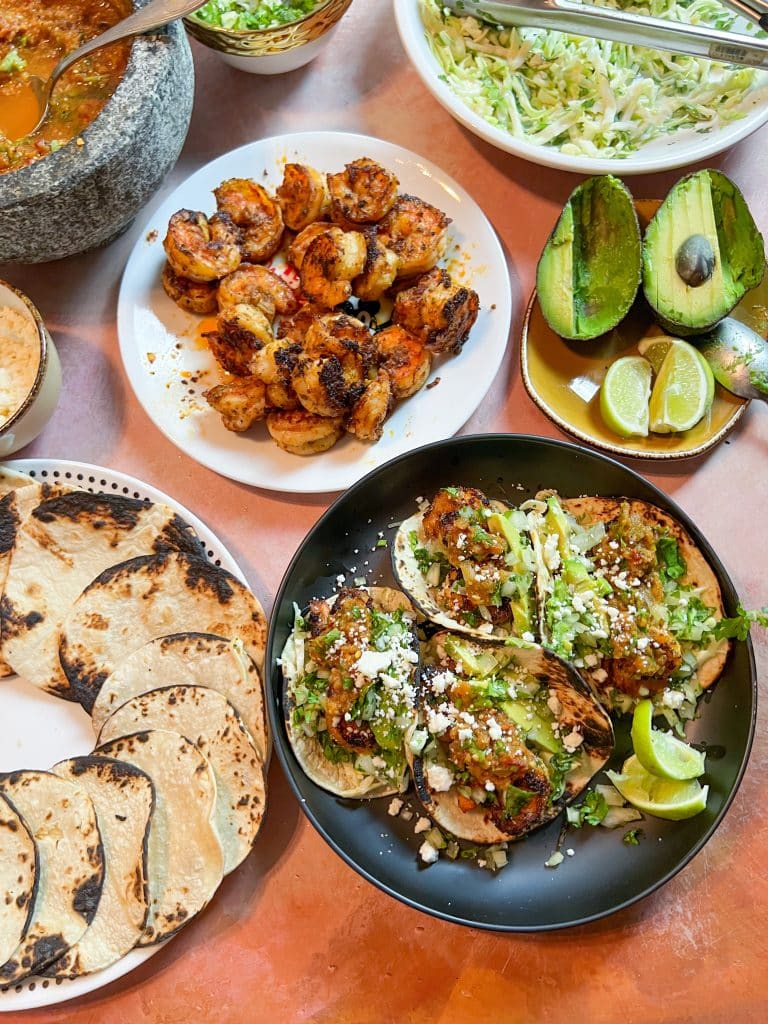 Friday: Sayadieh with salata falahiyeh. Just amazing together!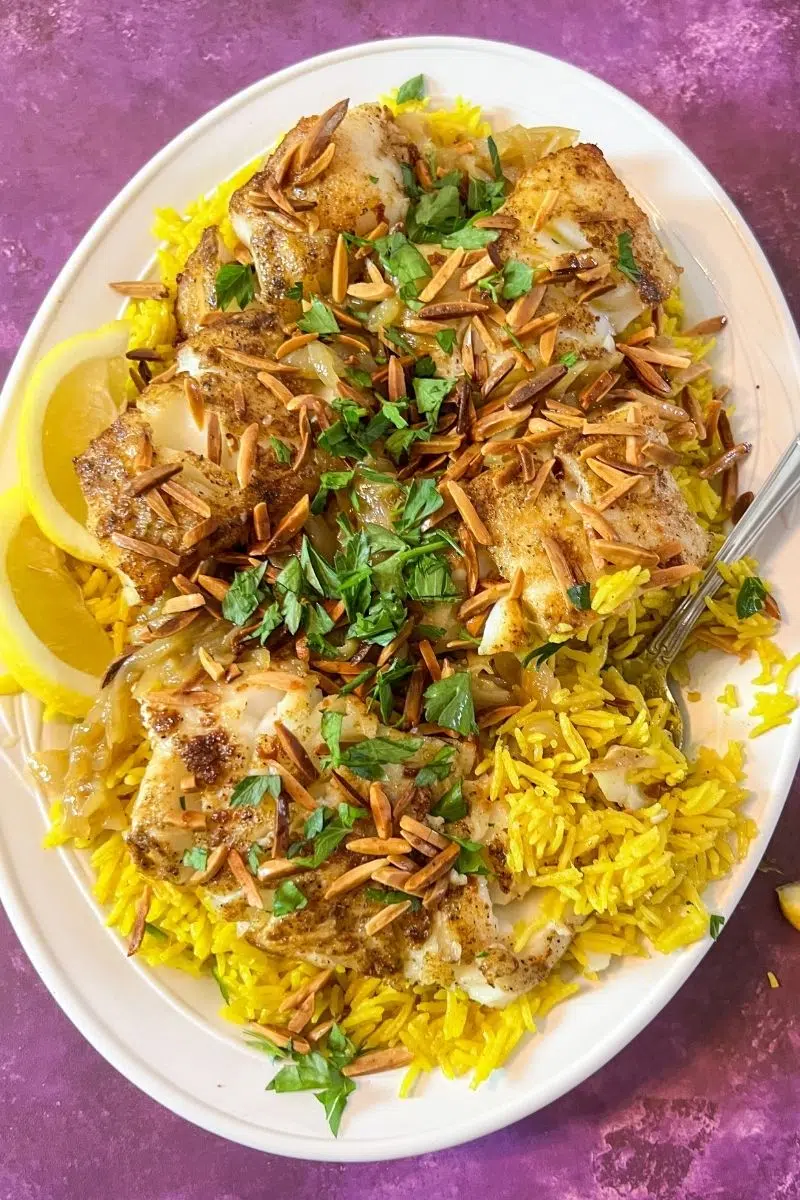 Saturday: Chicken shawarma bowls and a limonana!
Breakfast:
Bayd w batata (maybe with some leftover hotdogs from grilling out), labneh and some watermelone caprese!
Dessert: Coconut trembelque! So so good